Is your website working as hard for you as it can? Does it show up in the search results for your service or product?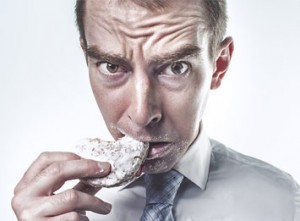 If you answered 'No' to either question, you probably need to optimize your website - Search Engine Optimization or SEO for short.
You can read about SEO and see if you'd like to tackle it yourself. Or you might think it would be smarter to hire a pro to help.
But how do you choose the best search engine marketing firm?
There are lots of choices. Some are good. Some can get great results, but use risky tactics. Some were good, but haven't kept up with the latest SEM tactics. Plus there are many scam artists.
To help you out, here is a list of some warning signs.
Be careful of a firm that mass mails. A good SEM/SEO firm is generally too busy to be sending junk mail.
Be careful of someone who guarantees a number one ranking or even a page one ranking. Particularly if they say they can do it quickly. Although they may be able to it, most likely it will be for junk keywords. What good will it do you to rank high if no one is searching on those keywords?
Be careful of a firm that won't tell you how they will get you better rankings. Their 'secret magic' may wind up getting your website banned.
Be careful of fake testimonials. If someone is doing work online their testimonials should include a link to the actual client's website. I've seen some so shady they've actually included fake video testimonials that were probably made by Fiverr sellers. One 'seo expert' had a testimonial video from an optometrist – a profession that requires licensing – and, nope, the 'optometrist' is either unlicensed or just plain doesn't exist.
Be careful of fake or spammy backlinks. Backlinks are important for ranking well in the search engines. Recently Google cracked down on poor quality backlinks, but a technique that still works (sometimes) is creating a lot of websites and including a link from each of these sites back to the client's website. If the content on each of these websites is original and useful, I would call that a gray-hat technique. Unfortunately that's not always the case. I found another 'SEO guru' who had several backlinks from websites that looked, at first glance, to be legitimate. The sites seemed well designed with appropriate page titles and subtitles, but upon looking closer every bit of content was the sample Latin gibberish many programmers use.
Be careful of someone who uses black-hat techniques and even some gray-hat techniques. If you decide to work with them, be sure you know the risks. Your website could move up the rankings quickly, which can be a good thing. But if it moves up too quickly or if Google suspects something shady you could lose your ranking or even disappear completely from the search results. It could even happen despite what looks like white-hat techniques used on your site, if Google can connect your site to someone who is using black-hat techniques.
Good luck with your search and remember, if it seems to good to be true, it probably isn't.
Contact us if you'd like some help with your rankings. We'd be glad to tell you about our services and see if we'd be a good fit.