What can you do to make your customers feel special?
Greet them when they come in, even if you're already helping someone.
It doesn't take much to make eye contact, smile and say something like "Hi, I'll be with you in just a minute."
Don't ask something generic like "Can I help you?" Most people are going to say "No" or "I'm just looking" out of habit. And for guys this ranks right up there with asking for directions. "Argh! I don't need no stinkin' help!"
Don't let them off with an "I'm just looking" response. People rarely go to a store just to look. If they really are just looking, cheerfully (but not pushy) offer whatever information they might need to decide on what they want. It doesn't matter if they're not ready to buy today, but you will have scored brownie points for when they come back or when someone they know asks for a recommendation just because you've made them feel special.
Here are a couple of examples of good customer services:
I needed tires for my truck in a hurry because I was heading out of state and there just wasn't enough tread left to feel safe.
DB Speed in Parker came to my rescue. I got their name from a friend, called and they said bring it in and we'll take care of you. Not only were they waiting for me, they got my truck on the rack quickly and I was out the door for less money than I expected.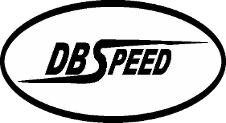 If you need tires or other work on your vehicle, check out DB Speed and tell 'em I sent you!
A little later that day I made a trip into town and stopped at Office Depot. As I came in the door I was greeted like a long-lost friend. Then Cassie waited on me and asked how my dogs were doing. I don't get in there very often, but she remembered me. Again, I felt special.
Will I go back to either or both businesses? You BETCHA!
It didn't take much, but both businesses made me feel special and that they were glad to have my business.
As Scott Stratten says in his book UnMarketing:
"You must view every person who walks through your door as one person removed from your ideal client, and treat him or her as such. I am not an interruption to your day. I am not an inconvenience. I am a potential customer, and a word-of-mouth machine that can spread the word, good or bad. You choose. At every point of engagement, you are marketing your business."
So here's a shout-out to Dave at DB Speed and Cassie at Office Depot, both in Parker. Great job guys!