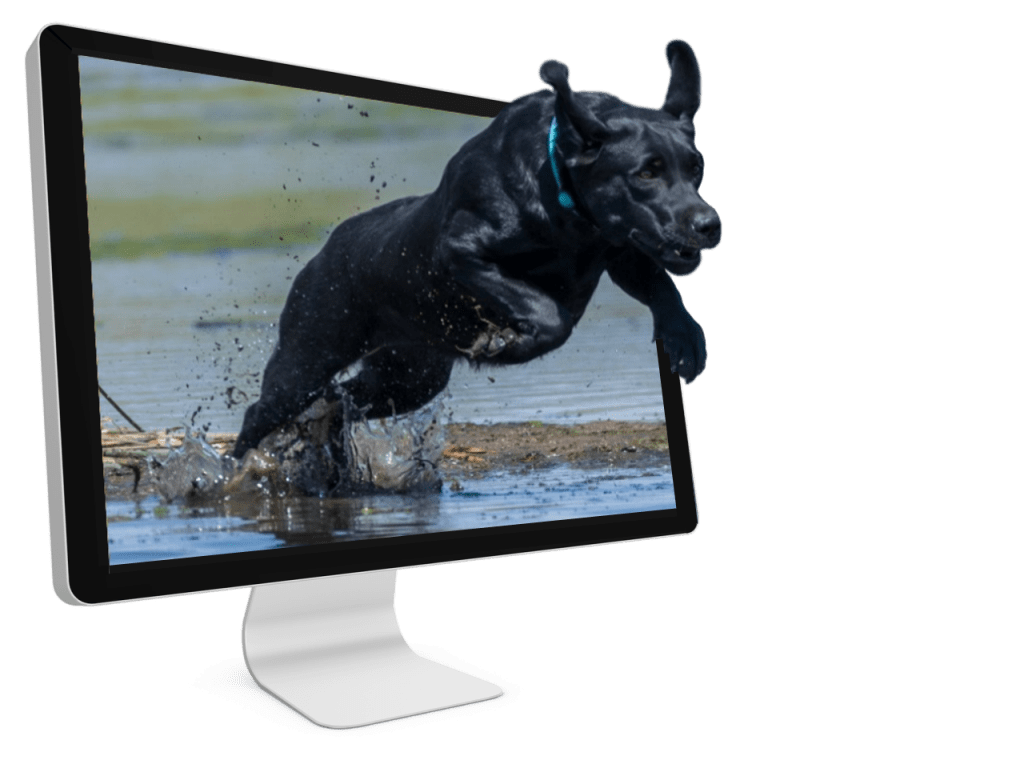 With over 20 years experience, we can provide website packages that have all you need. Whether it's to showcase a stud dog or display your breeding program or highlight the training you do or feature your facilities.
Get a great looking website without having to understand any of the technical stuff. Do as much or as little as you want and we'll take care of the rest.

PROFESSIONALLY DESIGNED
We've built large websites for state and local governments. And we've built smaller websites for veterinarians, breeders, boarding kennels, local clubs and even for a stolen horse.

MOBILE-FRIENDLY
Our websites automatically adapt to various screen sizes – from desktops to cell phones. These 'responsive websites' are preferred by Google and rewarded with higher rankings in the search results.

AFFORDABLE
Quality, attention to detail, and great customer support, all while keeping it affordable. For us it's about working together with you to develop a website you can be proud of.
* A website is structured for ease of use
* On a website you can easily provide information, such as pedigrees and clearances, all in one place
* On social media, photos and information disappear too quickly
* Many potential customers are not on social media
* Although you own your website, you don't own social media which means you are at their mercy. Dog related groups and pages are already being removed from Facebook
* It's not either social media or a website – you need both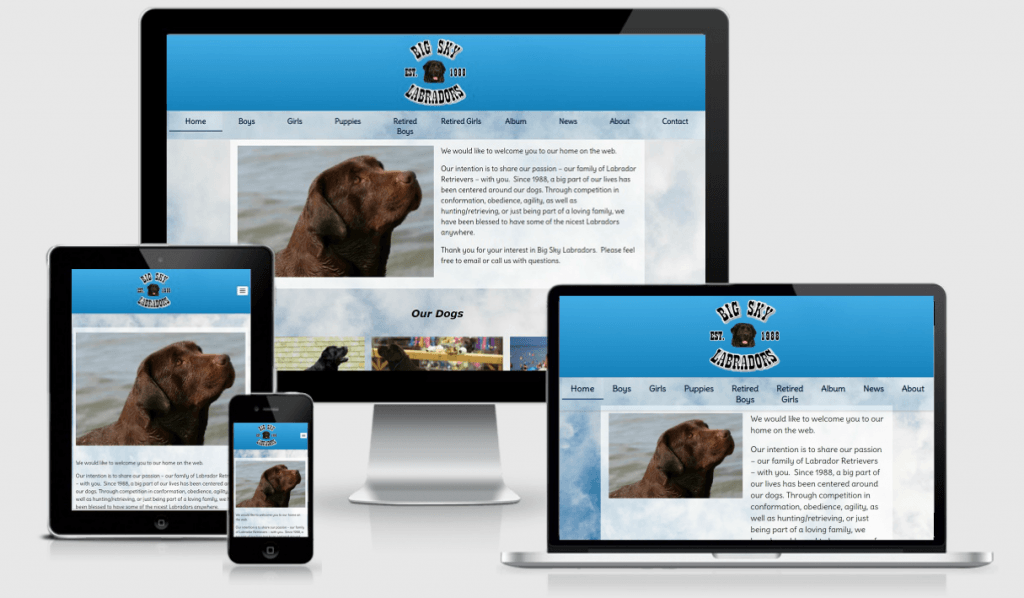 "Thank you for your excellent work!! We love it!!"

Big Sky Labradors
Steven and Shari Kirschner
Wouldn't it make sense to have a dog fancier with a background in computer programming build your website?
Exede Digital founder and CEO, Marcia Talon, says "You wouldn't trust your dogs to just anyone, would you? Then why would you trust your website to just any web designer?
"I've been a dog fancier since I was a kid in 4-H. I know what it takes to study pedigrees, to be up all night whelping a litter, to campaign dogs to their titles and to cry when one leaves for the rainbow bridge.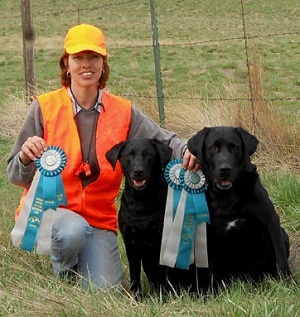 "But I also have a background in computer science. I am fluent in several programming languages and have been building websites for over 20 years.
"I've built websites for local governments such as the City and County of Denver and the State of Washington. I've also built websites for boarding kennels, dog breeders, veterinarians, local clubs and other small businesses."
Who better to develop YOUR website?
Professionally-designed website built on WordPress. With 35% of all websites powered by WordPress, it's the most popular platform on the internet.

Instructions on how to update it yourself. Unless you want us to handle the updates for you.

Basic optimization for search engines so your website will show up when someone searches for you.
Mobile-friendly using a responsive design which means it's easy to use and looks great on phones and tablets – and also on larger screens like laptops and desktops.

We can also help with hosting (starting at $5 per month) and/or your own domain name (usually about $15 per year).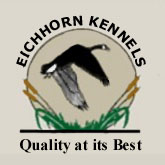 "Thank you for taking care of us. We have been getting several calls a day, in-state and out."
Eichhorn Kennels
Debbie Eichhorn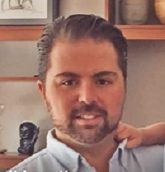 "THANKS for the extraordinary job and the patience you had with me."
Loretta Labs
Juan Carbonell
What you need to do next …
Contact us to talk about your website. You can fill out the form below or call us at 720-466-1518 for a free no-obligation consultation.
Now you just have to act.
I guarantee you'll be thrilled.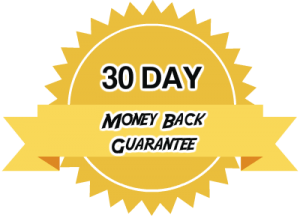 Get the customization level and size you need for your website.
BASIC
A website package of up to 3 pages with your images and text. Responsive design with basic optimization for search engines. Prices start at $250.
MID-RANGE
Good for hobby breeders and small businesses. It comes with up to 6 pages with your images and text. Responsive design with basic optimization for search engines. Prices start at $450.
ENTERPRISE
A larger, more complicated, website customized to your needs. Can include additional functionality, such as e-commerce, blogs and online communities. Pricing varies.
Get Started On Your Website
Fill out the form below or call us at 720-466-1518. Let us know what questions you have and what you'd like to have in your website.
Frequently Asked Questions
Still sitting on the fence? Here are some of the most commonly asked questions.
Q Can I update it myself?
Yes, we'll give you the basics to get started. Although it can appear overwhelming at first, there are really only a few things you need to know.
We can also point you to lots of training online.
And if you get stuck or just don't want to do it yourself, we can do it for you at a very reasonable rate.
Q Can I add more to my website later?
Yes, you can start with a modest website and add to it over time. Adding new content keeps it looking fresh and helps bring more traffic to your website.
Q Why are your prices so low?
If you're thinking there must be a catch – here are a few reasons that should put your mind at ease.
1. This price puts a professional website within reach of just about everyone.
2. It weeds out the tire-kickers. We only want people who take action, not someone who needs to think about whether they really want a professional website.
3. We also believe that once you've worked with us, you'll want more. And maybe you'll come back to try some of our other services.
Yes. If you're not happy, just let us know within 30 days of receiving your website and we'll give you your money back. We obviously don't think it will come to that, but if you're even the least bit worried whether this will work for you, then put your mind at ease.
Q How long does it take to get my website?
It depends on a couple of factors.
First, what kind of website you want. Is it a couple pages to showcase a stud dog? Or is it a complex site with multiple features and many pages?
Second, it depends on how quickly you can get your information to us. Once we've confirmed your order, we will email a questionnaire to you. We want to know what your website looks like in your imagination. What colors, which fonts, how you want to organize your text, which images…
The sooner you can send that to us, the quicker we can get started.
Once we have your information, it usually takes 2-4 weeks to build your website.