You're thinking of – or already – using Social Media and Mobile Apps to advertise your business. But what about Email Marketing?
No, it's not as sexy, but the bottom line is making a profit.
Email Marketing is one of the most effective ways of making money and growing your business.
Why should you use EMAIL MARKETING?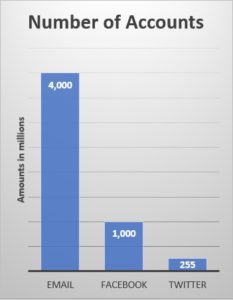 Nearly 4 BILLION email accounts exist – roughly 4 times the number of Facebook users and nearly 16 times the number of Twitter users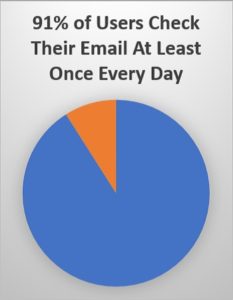 91% check their email at least once every day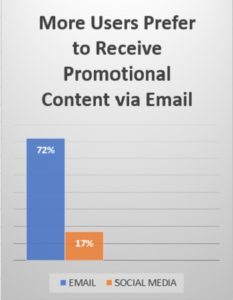 72% prefer email to receive promotional content, but only 17% like to receive it on social media
Even more important – email subscribers have GIVEN PERMISSION to market to them – unlike advertising in a Facebook feed.
How does email compare to social media?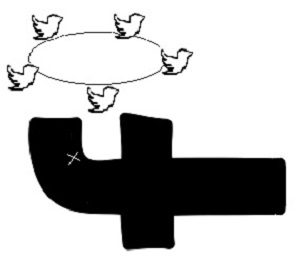 The biggest difference is the social media platforms are owned by third parties who can make changes whenever they wish. Facebook regularly updates its algorithm so users see more paid advertisements rather than a brand's post. After all it's the ad revenue that pays their bills.
Email, however, isn't owned or controlled by anyone, so if you build a great email list you can use it to build your business without having to worry that someone will undermine your efforts.
Another difference is the lifespan of your content. 75% of reactions to your Facebook post happen within 2.5 hours. Tweets have an even shorter lifespan.
Email, however, sits in your subscriber's inbox until she reads or deletes it.
What about analytics? It's hard to track social media ROI.
But email has solid metrics – open rates, click rates, complaints, unsubscribes, sales, revenue – that can help you find opportunities to improve your marketing and grow your business.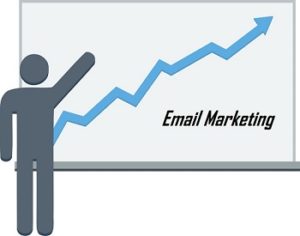 Email is one of the best tools available to engage customers
* People do business with people they know, like and trust.
* Email helps you nurture leads who aren't ready to buy yet and helps you keep people engaged with your business.
* When people subscribe they're saying they're interested in your business and what you have to share with them. Show your appreciation with special promotions, coupons and content just for them.
You can also encourage readers to take a desired action – such as reading a new blog post or checking out a product they may like.
There are many reasons to use email marketing in your business, but probably the most impressive is that every $1 spent on email marketing returns an average of $38-44.
If you got $40 back for every dollar you put in a machine, why would you ever want to stop?