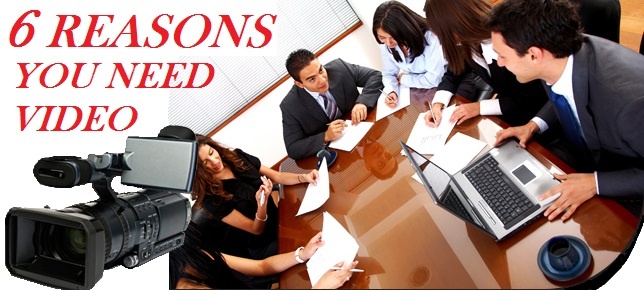 At least one of your competitors is using video marketing to rank organically in Google and increase their conversions.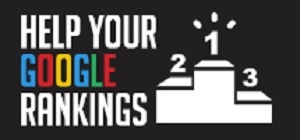 The chances of getting a page one listing on Google increase 53 times with video.
76% of marketers plan to add video to their websites, making it a higher priority than Facebook, Twitter and blog integration.
Video gives you an opportunity to showcase yourself and your services – and build a trusting relationship with potential customers.
Visitors are more likely to recall your business after watching your video.
To grow your business, you need to attract new prospects, convert them into customers and get them to buy from you again and again.
When a prospect comes to your website or your store, they've shown an interest in your company. Now what do you do?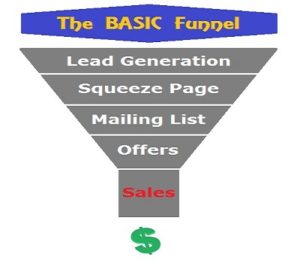 Sure, you can offer to sell them something. But wonder if they're not quite ready to buy?
Why not capture their contact information so you can make your offer again? Hopefully when they ARE ready to buy.
Problem is talking them into giving you that information.
There are so many advertising messages bombarding us every day, most people are hesitant to agree to more by giving you their phone number or email.
Step One
You offer an enticement.

It can be a contest entry. Or a helpful item that ties into your main product or service. Or a free sample – and, no, it's got to be something more than the tiny taste you might get at the warehouse stores.
For example, a carpet cleaning service might offer a small e-report on the common mistakes people make that reduce the life of their carpet.
It's got to be something they want. Something helpful and irresistible. This is a LEAD MAGNET.
Step Two
Now that they've given you permission to contact them, you continue to provide valuable information about your business and products or services.
Mix in an offer for something your prospect could use – whether more information or a physical product or a service.
The key is to price it as an impulse buy. It should be like the pack of gum displayed at the checkout counter – they don't even think about the cost. This is a TRIP WIRE.
A roofer might offer gutter cleaning at a discounted rate. What better way to make a connection with a roofing prospect and get to see the condition of their roof?
The key is to convert them from a prospect into a buyer – even if what they bought only costs a few dollars – because it causes a psychological shift. They've opened their wallet for you. When they've done it once, they're more likely to do it again.
The Trip Wire is not designed to make money, but rather to transition your prospect into a customer.
Step Three
The next step of a basic funnel is your CORE OFFER. This product or service is often designed to make something easier to do or to save the buyer time and/or money.
Sometimes they're ready to buy and sometimes they're not. You may need to continue providing quality information to get them to know, like and trust you enough to buy something bigger from you.
Step Four
When they do buy your core offer, you follow that with an UPSELL.
You've probably learned about this already when you've been asked, "Do you want fries with that?" This simple phrase makes millions of dollars for McDonalds every year and it works the same way for just about every other type of business.
Sometimes these upsell offers are multiple copies of the same product at a bulk discount. So instead of buying just 1 bottle of a supplement, your customer may buy 4 bottles because of the discount.
Sometimes it will be a related product. Perhaps you offer a basic candle making kit and as an upsell you offer a variety of scents to add to their candles.
Sometimes it will be a done-for-you offer. You've provided the steps and information to fix a problem your customer has, but maybe they don't have the time to implement it. So, you ask, "Want help with that?"
And sometimes it's a membership product. Columbia House was an early adopter of this type of offer. You got 6 albums for a penny and every month you would get another album shipped to you automatically.
These offers can all increase profits. Sometimes dramatically.
Each of the steps in your funnel will weed out the lookers from the buyers. If someone doesn't buy on the first offer, you can continue to provide more information and offers.
When someone does buy, they're moved to a different set of emails and offers.
That's your basic funnel.
If you'd like some help designing and/or testing your funnel, give us a call today!
Is your website working as hard for you as it can? Does it show up in the search results for your service or product?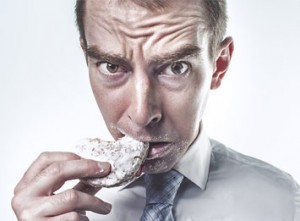 If you answered 'No' to either question, you probably need to optimize your website – Search Engine Optimization or SEO for short.
You can read about SEO and see if you'd like to tackle it yourself. Or you might think it would be smarter to hire a pro to help.
But how do you choose the best search engine marketing firm?
There are lots of choices. Some are good. Some can get great results, but use risky tactics. Some were good, but haven't kept up with the latest SEM tactics. Plus there are many scam artists.
To help you out, here is a list of some warning signs.
Be careful of a firm that mass mails. A good SEM/SEO firm is generally too busy to be sending junk mail.
Be careful of someone who guarantees a number one ranking or even a page one ranking. Particularly if they say they can do it quickly. Although they may be able to it, most likely it will be for junk keywords. What good will it do you to rank high if no one is searching on those keywords?
Be careful of a firm that won't tell you how they will get you better rankings. Their 'secret magic' may wind up getting your website banned.
Be careful of fake testimonials. If someone is doing work online their testimonials should include a link to the actual client's website. I've seen some so shady they've actually included fake video testimonials that were probably made by Fiverr sellers. One 'seo expert' had a testimonial video from an optometrist – a profession that requires licensing – and, nope, the 'optometrist' is either unlicensed or just plain doesn't exist.
Be careful of fake or spammy backlinks. Backlinks are important for ranking well in the search engines. Recently Google cracked down on poor quality backlinks, but a technique that still works (sometimes) is creating a lot of websites and including a link from each of these sites back to the client's website. If the content on each of these websites is original and useful, I would call that a gray-hat technique. Unfortunately that's not always the case. I found another 'SEO guru' who had several backlinks from websites that looked, at first glance, to be legitimate. The sites seemed well designed with appropriate page titles and subtitles, but upon looking closer every bit of content was the sample Latin gibberish many programmers use.
Be careful of someone who uses black-hat techniques and even some gray-hat techniques. If you decide to work with them, be sure you know the risks. Your website could move up the rankings quickly, which can be a good thing. But if it moves up too quickly or if Google suspects something shady you could lose your ranking or even disappear completely from the search results. It could even happen despite what looks like white-hat techniques used on your site, if Google can connect your site to someone who is using black-hat techniques.
Good luck with your search and remember, if it seems to good to be true, it probably isn't.
Contact us if you'd like some help with your rankings. We'd be glad to tell you about our services and see if we'd be a good fit.
What can you do to make your customers feel special?
Greet them when they come in, even if you're already helping someone.
It doesn't take much to make eye contact, smile and say something like "Hi, I'll be with you in just a minute."
Don't ask something generic like "Can I help you?" Most people are going to say "No" or "I'm just looking" out of habit. And for guys this ranks right up there with asking for directions. "Argh! I don't need no stinkin' help!"
Don't let them off with an "I'm just looking" response. People rarely go to a store just to look. If they really are just looking, cheerfully (but not pushy) offer whatever information they might need to decide on what they want. It doesn't matter if they're not ready to buy today, but you will have scored brownie points for when they come back or when someone they know asks for a recommendation just because you've made them feel special.
Here are a couple of examples of good customer services:
I needed tires for my truck in a hurry because I was heading out of state and there just wasn't enough tread left to feel safe.
DB Speed in Parker came to my rescue. I got their name from a friend, called and they said bring it in and we'll take care of you. Not only were they waiting for me, they got my truck on the rack quickly and I was out the door for less money than I expected.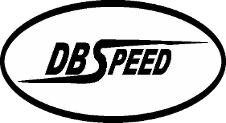 If you need tires or other work on your vehicle, check out DB Speed and tell 'em I sent you!
A little later that day I made a trip into town and stopped at Office Depot. As I came in the door I was greeted like a long-lost friend. Then Cassie waited on me and asked how my dogs were doing. I don't get in there very often, but she remembered me. Again, I felt special.
Will I go back to either or both businesses? You BETCHA!
It didn't take much, but both businesses made me feel special and that they were glad to have my business.
As Scott Stratten says in his book UnMarketing:
"You must view every person who walks through your door as one person removed from your ideal client, and treat him or her as such. I am not an interruption to your day. I am not an inconvenience. I am a potential customer, and a word-of-mouth machine that can spread the word, good or bad. You choose. At every point of engagement, you are marketing your business."
So here's a shout-out to Dave at DB Speed and Cassie at Office Depot, both in Parker. Great job guys!
Google had the grace to warn us:
"Starting April 21, we will be expanding our use of mobile-friendliness as a ranking signal. This change will affect mobile searches in all languages worldwide and will have a significant impact in our search results."
What It Means
According to the Silicon Valley Business Journal:
"What Google is telling us is that mobile-friendly and mobile-responsive websites will be rewarded with better positioning in Google's mobile search engine results, and thus more traffic from a rapidly expanding user base. Conversely, websites that are not mobile friendly will see less mobile organic traffic, receive a smaller piece of the expanding mobile pie, and will be forced to rely on a shrinking desktop-based audience."
This newest Google update targets websites that are hard to see and use on mobile devices, thus it's been nicknamed 'MobileGeddon.'
Although there are many factors used to rank a page, mobile friendliness will now have a 'significant impact' on rankings. If the pages on your website don't meet Google's mobile-friendly standards, your mobile search rankings could take a serious tumble.
Many business owners are worried about the possible impact of the change. And with good reason when even Google admits the update will affect a large percentage of sites.
How big? The last big change (Panda and Penguin updates) caused over a billion dollars in wealth redistribution from business owners with websites that dropped in the rankings to those who benefited from increased mobile traffic.
MobileGeddon is expected to have a bigger impact.
Why Google Is Making The Change
If you look at the stats of mobile usage, you'll understand why.
Mobile usage – both cell phone and tablet – is exploding. In the US, over half of web traffic comes from mobile devices. And it's still growing.
Another amazing statistic is that 80% of Internet users own smartphones.
Now imagine these mobile users trying to navigate – and even just see – an old-style website. Pinch and swipe. Pinch and swipe. Frustrating.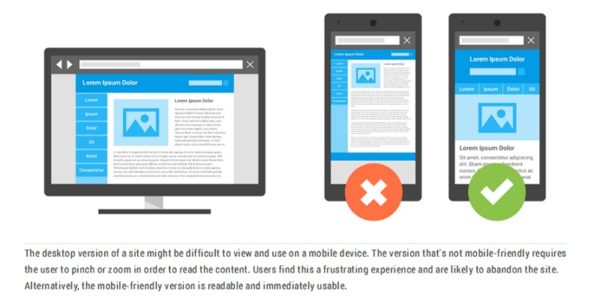 If your website is hard to use or navigate on a mobile device, users will abandon it in favor of your competitor's mobile-friendly website. As they leave, so do your profits.
With the increasing use of mobile devices, Google wants to ensure those users have a good experience. Thus the change to their algorithm to penalize websites that aren't mobile-friendly.
What To Do About It
First you should determine how much of your web traffic is on mobile and which pages are visited the most often. If you don't have much mobile traffic, you probably won't see much difference in your bottom line. For now.
However if you do get plenty of mobile traffic, you need to determine which pages will need to be updated.
Start by testing your home page and all of the main pages using Google Mobile-Friendly tool.

If your pages fail, you need to update them right away. Make a note of the problems the tool has identified, then check the links provided for action you should take.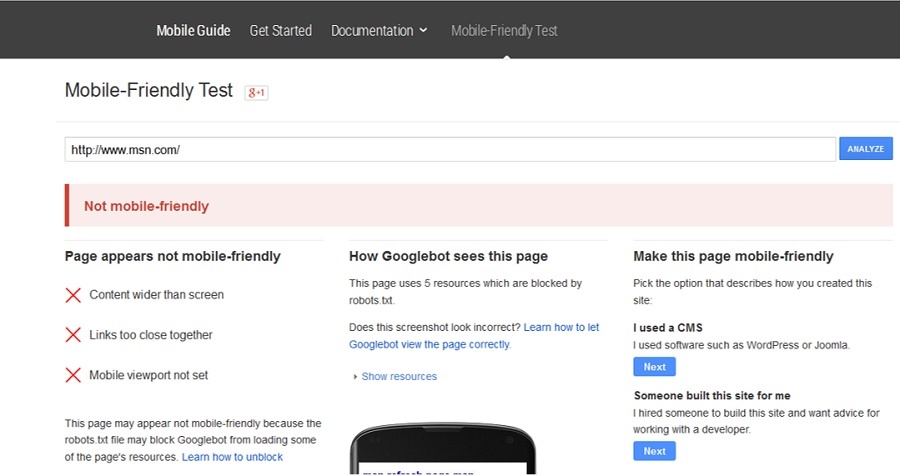 Learn more about creating a mobile-friendly website:
How Do I Start Creating a Mobile-Friendly Site?
Or contact us for help. We have over 15 years experience building quality websites.
I find I do my best work when I'm doing something mindless, like housework. Or driving.
And I was a little late adopting cell phone technology. Okay so I was a LOT late. Is there a late-adopting-cell-phones group?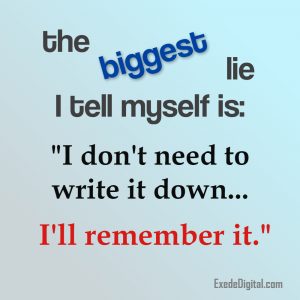 I remember my first one.
It was almost as big as a briefcase.
I didn't use it much, and the one time I really needed it – no cell service. I'd gotten it in case I broke down somewhere and, yep, I broke down in the middle of nowhere.
After that I got different service and smaller phones, but basically they were just phones.
Then I got an iPhone! It has all sorts of productivity helpers.

My favorite little helper? Notes.
Raise your hand if you've heard of these ancient technologies – steno pads and dictation. It used to be a boss would call in the secretary and while he talked, she wrote in shorthand. Later she would type it up. If there were any mistakes or additions she would have to type it all again.
Stone Age.
Now I open the Notes app, click on the little microphone and start talking. No it's not perfect. Sometimes I talk too fast or maybe I mumble. The little 'thinking' symbols do a shimmy when it can't figure out what I said.
Most of the time it works really well. I'll be driving along – thinking bad thoughts about the idiot who cut in front of me – and a concept I've been working on will pop in my head.
Before I would have to try and remember it – not easy when those bad thoughts are still swirling around in there. Sometimes there was a piece of paper handy. But trying to write and drive in traffic are not things that go together well.
Now I talk to my phone and no one thinks it's weird.
If I need to I can email my notes to myself or copy and paste into another app, like Facebook. Easy peasy.
Another favorite app? Reminders.
I used to use lots of sticky notes, but it was bad for the environment and I'd often lose them.
Now I click on Reminders, type a little note, choose Remind Me and set a date and time. There's room for more notes and it can be set to remind you every day or every week or whenever.
I even set it to remind me to feed my dog lunch. Now I don't usually forget to feed my dog, but she had puppies and needed an extra meal to keep up with their demands. I often work through lunch, so it was a good reminder to take a break too.
Another great app is Evernote.
You need to download it to your smart phone and/or computer, but it's worth the time. It can copy webpages and PDFs for you to read later and even include your own notes. And it has a little button you can add to your browser to make it easy to save that interesting content.
It can be a project management system.
It integrates with just about everything. Using IFTTT (If This Then That) means that you can automatically send content from your other services right to Evernote.
It can also sort your content into more manageable 'notebooks.' And when you use it as a repository for all of your notes and webpages and reference material, you can search in one place to find the information you need. Tagging each note and adding links can make everything much easier to find. And you don't need to keep multiple copies when you have something that might fit into multiple notebooks. Just tag them. Check out Brett Kelly's post to learn more about tagging
And you can access it from just about anything – your laptop, your tablet, your smartphone. For example I love to try new recipes and often come across some tasty sounding ones on Facebook. I click to open the webpage with the recipe, click the Evernote icon to save the page and, later when I'm at the grocery store, I can access Evernote with my phone to see what ingredients I need to buy.
What apps do you use to help with productivity?
There seems to be a horrible lack in good grammar and spelling online. I've seen it in websites, emails and social media, but product launch materials are the worst offenders.
You may be thinking, 'What does it matter if my customers understand what I'm saying?'
First, are you sure they understand you?
Maybe you wrote 'through' when you really meant 'thorough.' Thorough means 'all-encompassing.' In other words you were careful, complete, comprehensive, exhaustive, and/or meticulous. That's very different from 'through' which means done. If you really meant you were done, you could have used other words such as over, completed, finished, terminated, wrapped up.
And please tell me you didn't abbreviate it to 'thru.' That's fine when you're texting a friend, but not okay in business writing.
Second, poor spelling and grammar tells your customers that you don't really care about them. You haven't taken the time to be complete and correct. That can make them wonder whether the product or service you offer is also slip-shod.
Often misused words and how to use them correctly:
There

,

their

and

they're

probably top the list of the most commonly misused words. 'The students indicated they're finished as they put their paperwork on the teacher's desk over there.'
To figure it out, try substituting 'they are' – if it makes sense, use the contraction 'they're.'
If it doesn't make sense, are you talking about possession? Try substituting the word 'our.' If the sentence still makes sense, use 'their.'
Are you talking about a place? Try substituting 'here' for 'there.' It can also mean something exists, such as, 'There are two dogs.'
It's

and

its

are pretty easy to get correct. If you can substitute 'it is' or 'it has' use the contraction 'it's.' Use 'its' for everything else.
Your

and

you're

are often confused, but just as easy to find the correct one. Try substituting 'you are.' If it makes sense, use 'you're' and if it doesn't make sense use 'your.' 'You're mistaken in your belief that the sky is green.'
Whether

and

weather

are a little harder. 'Whether' is similar to 'if' – 'I'm playing football, whether it's raining or not.' 'Weather' is about the atmospheric conditions – 'The weather outside is frightful.' But it can also be used as a verb meaning to withstand or endure or, to make it more complicated, to erode over time – 'We'll weather the storm in that bay' or 'The surface of the rock weathered over time.'
To make it more interesting, there is another word that sounds the same, but you probably won't use very often. 'Wether' is a castrated male sheep.
Affect and effect or accept and except sound almost identical and yet have very different meanings. These can be a little harder to figure out.
If you're comfortable with sentence structure, effect is a noun and affect is a verb. Some people use the phrase 'Affect the Effect' – in other words something happened (affect) that caused a consequence (effect). You can try substituting 'consequence' and if the sentence still makes sense, use 'effect.' Otherwise 'affect' is probably correct.
Accept

and

except

are also different types of words. Accept is a verb and except can be a preposition, a conjunction or sometimes a verb. No wonder these words are so often confused! Accept means to receive something. Perhaps the easiest tip I've heard is to remember 'EXcept' means to EXclude something and Accept means to Add something. 'He accepted the Academy Award' or 'I don't like lawyers, present company excepted.'
Me, myself and I
Another of my pet peeves is the incorrect usage of me, myself and I. For some reason people are afraid to use the word 'me' and stick 'myself' in there where it doesn't belong. Generally speaking, if you're trying to emphasize your role in something and have already used the word 'I' in your sentence, you can add 'myself' – 'I kept half the loot for myself.' Otherwise don't use it.
'Me' and 'I' tend to get confused when you're talking about you and another person. To make it easy, drop the other person from the sentence. If 'Barbara gave a present to I' doesn't sound right, then don't say 'Barbara gave a present to my wife and I.' It should be 'Barbara gave a present to my wife and me.' If 'Me wrote the play' doesn't sound right, then 'Jim and me wrote the play' is wrong as well. And, no, that doesn't mean you can stick 'myself' in there. The correct sentence would be 'Jim and I wrote the play.'
Quotes and sayings
More problems occur when someone tries to quote a familiar saying and gets it wrong. Recently I was reading some marketing material from a large, well-known company and a phrase – 'take the reigns' – brought me to a screeching halt. The correct phrase is 'take the reins.' Reins are the leather straps the stagecoach driver uses to control the horses in old western movies.
The writer was trying to say their customers should be in control – thus 'take the reins' – but got confused with the word 'reign' which means royal rule or authority. Sounds reasonable, but still incorrect.
Here is a post about the difference between rein and reign. Unfortunately the mistake has become commonplace so people are accepting the mistake rather than correcting it.
And please tell me you've never used the word 'rain' – meaning water that falls out of the sky – in this old saying. I hope it's clear why it would be incorrect.
Also if you'd like to learn about the origin of some phrases, such as bite the bullet or spill the beans, check out this website.
So how do you fix these faux pas?
Look it up! Here is a very helpful website – http://dictionary.reference.com/
Another option is to use a program such as Microsoft Word to check your spelling and grammar. But remember it is just a tool and there may be times when you won't accept the suggestions. For example, some product names use creative misspellings. Or maybe you want to write more creatively, such as in the Hemingway style. In the dark. In the rain. Yep, those phrases would be flagged because they aren't complete sentences.
There are times to break the rules, just make sure you're not breaking the rules because you're too lazy to check correct usage first.
If you want to go a step further, try using the thesaurus to find similar words. Remember the list above – comprehensive, exhaustive, meticulous? Those are synonyms for the word, 'thorough.'
To make your writing really sparkle, try looking up a few words to see if there's a synonym that more completely expresses your feeling and use it instead. Just don't go overboard and make your writing hard to understand.
Microsoft Word has a thesaurus function or you can try http://www.thesaurus.com/ to look up a word.
Now that you know my pet peeves, what words or phrases make you think of fingernails on a chalkboard?
Anchor text is part of a link and links are the lifeblood of the Internet. They allow users to click to another source of information they might find interesting.
The part of the link that we can see is called the anchor text. This portion often gives the visitor some descriptive information about where that particular link will go.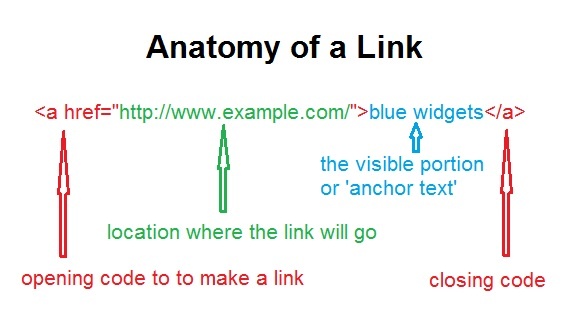 Sometimes the links will go to a page on another website or it might go to another page within the current website. The link might even go to a section of another page.
Anchor text is important to search engines
Search engines use links to travel around the web and gather information. This text also helps the search engines determine the topic of the pages they're linking to.
For example if most of the links pointing to a particular page says something like "dog grooming in Denver" (or something very similar) the search engines are pretty confident that that page is going to be about dog grooming in Denver.
The anchor text also works something like a vote. In the example above, the website with the link is saying the content on the website "example.com" is relevant for "blue widgets." The Example website would rank well in the search results for "blue widgets" if several other websites also used that term in their links.
Trap of over optimizing links
In 2012 Google released the "Penguin" update which changed the way it handled anchor text. This update discouraged over optimization.
For example it would look unnatural for a site to have a majority of inbound links using the same term of "blue widgets". In other words it looked like the company had been specifically building links rather than allowing them to happen naturally.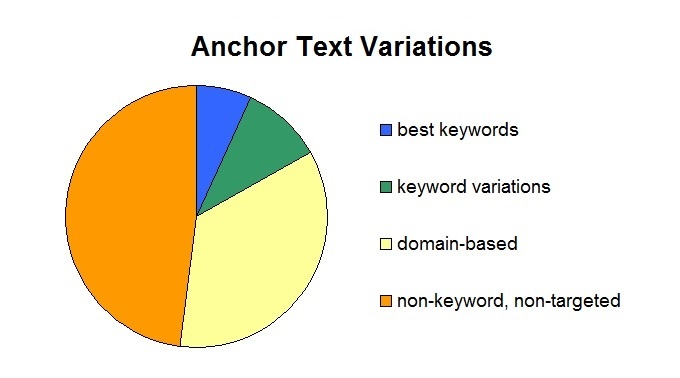 People generally use a variety of terms to describe the contents of an article. Some might use the article's title or URL address, while others might use something generic like "click here." Or they might describe what they learned, such as "blue widgets can increase speed."
Tips
When you're trying to decide what text to use try thinking of what the visitor might learn on that page. For example, "how to gather honey" or "avoid being stung" rather than just "bees." This also helps the search engines distinguish between your various articles on similar topics.
For SEO purposes though, you'll want a variety of anchor text in your inbound links. Based on the types of links listed above, you should have no more than 15-20% of your inbound links using your keywords and variations of your keywords. Then another 30-40% using some form of your URL:
http://www.example.com
http://www.example.com/
http://example.com
http://example.com/
www.example.com
example.com.
The majority of your inbound links should be something generic, for example "click here" or "this" or "more details" even though it doesn't give the visitor any helpful information.
If you're not sure about the variations in your inbound links, go to MajesticSEO and enter your website's URL in the search box. You'll see a lot of information, but for now scroll down to see the Anchor Text graph. Also try checking some of the authority sites in your niche to see the diversity in their links.
If you notice your anchor text is too keyword-rich, there are a couple of quick ways to fix it. Do a search for "article directories" and read their submission guidelines. Then write an article for each, using some non-keyword anchor text. Then search for "press release submission" and repeat. No, Google doesn't give much weight to these types of backlinks, but they can help make your anchor text diversity look more natural.
One last tip, make sure you're linking to the page you want – http://www.example.com/page.htm – rather than the just the domain – http://www.example.com.
What is it?
Search Engine Optimization is using both on-site and off-site techniques to increase a website's ranking in the search results for the resulting increase in traffic.
There are lots of strategies – varying from white-hat to black-hat – to help a website rank better. Most of the strategies will fit within five basic categories:
Keyword research – Researching keywords for each page, paying attention to search volume, the amount and quality of competition and the likelihood of ranking for those words and phrases. However overusing keywords can lead to a penalty. The trick is using them enough so visitors and search engines know what the page is about, without using them so much the text sounds unnatural.
On-page optimization – Writing content specific to those keywords, including using those words and phrases in particular places on the page, but not overdoing their usage.
Site technology – Ensuring the website and page structures are optimized for both visitors and search engines. These include how fast the page loads, whether there are header tags and a page description and whether the page can even be found within the website.
Social media marketing – Sharing content and growing the website's visibility in social media to increase brand awareness and increase social signals. Greater visibility of good content increases the chance more people will find it and link to it.
Building backlinks – Encouraging people to link back to content on another website. Building backlinks has been the focus of SEO for many years, but the popularity led to unnatural link building which often leads to penalties.
Here are some resources if you'd like to learn more …
What is Anchor Text and Why is it Important?
13 Tips to Optimize Your Pages for Google
6 Traps Leading to the Dark Side of SEO [Infographic]
Search engine optimization is constantly evolving. What worked and was accepted just a few years ago may be frowned on today.
Whether a particular tactic is acceptable, depends on why and how it's done.
For example, in the beginning guest blogging was considered a badge of honor because someone "thought your content was awesome enough or that you were important enough that they would republish something you wrote on their site."
Unfortunately, for some people guest blogging evolved into a quick way to 'earn' a backlink instead of a way to share quality content. Spammy content, disguised as a guest post, was everywhere. But perhaps because there were bloggers producing quality posts for other blogs, Google looked the other way. For awhile.
Then in January 2014, Matt Cutts said "stick a fork in it: guest blogging is done."
The online community set up such a hue and cry that Matt went on to clarify what he meant. Guest blogging in exchange for backlinks was frowned on, but guest blogging for good reasons such as exposure, branding and increased reach was still okay. The main focus seems to be why. Some of the things Google might look at to determine the intent of the post include:
the quality of the post,
whether it includes dofollow backlinks,
plus perhaps the author having a history of doing many guest posts.
So some practices can be good or bad, depending on why and how. There are, however, some practices that are just bad. Some practices may be caused by inexperience. Other practices, like hiding text or buying links, can be someone's attempt to get better rankings with the thought it shouldn't be wrong because they aren't hurting anyone else.
Then there are practices that are immoral and sometimes just plain illegal. Check out the infographic below for more information. If you find it helpful, feel free to share it. Oh, and, may the force be with you!

Share this Image On Your Site